There are four main types of housing in Singapore; HDB, condo, landed house and shop house. Though I was looking to rent a room – not a whole place , I saw all four during my room hunt so I though I would explain the advantages and disadvantages of each (IMO).
HDB: HDB stands for 'Housing Development Board' something like 95% of Singaporean citizens live in HDB flats. They are usually large high rise buildings with minimal external polishes. These apartments are sold to Singaporean citizens at heavily subsidized rates often SGs will buy HDB flats when they are younger and eligible and then sometimes rent them out if they chose to move to condos later in life.
Pro:
HDB flats are one of the most economical choices in Singapore. Often you can rent an HDB flat in a prime locations for the fraction of cost of other options.
HDB flats are really well connected – because this is where most SGs live most HDBs are either close to or right next to an MRT station. There are usually even covered walk ways to the nearest MRT/ bus stop.
Con:
No frills- HDB estates dont have any pools of gyms like you would find in a condo. A lot of times the outside isnt exactly glamorous.
It can be tricky to find an HDB flat to rent as a foreigner , and they are allocated based on race so be prepared for postings that say "No Indians" " Chinese Only" etc. Depending on where you are from it can be hard to get approval 😦
If renting a room in an HDB be on alert for scams or illegal sublets- if a room is blocked off or used for 'storage' by the owner that's a good sign that something is fishy.
Fun fact: The word 'flat' is only used to refer to HDB , 'apartment' is usually reserved for condos ( this is according to a Singaporean coworker comment below if you disagree 😉 )
Condo: There are lots of condo buildings in Singapore and they come in all shapes and sizes. Condo buildings almost always come with pool and/or gym access and sometimes other perks.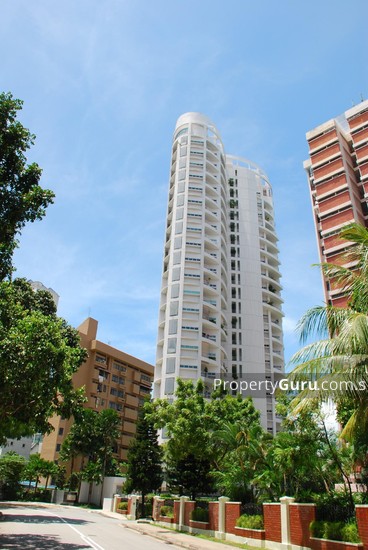 Pro:
More polished rooms , much nicer looking buildings and grounds, generally "nicer looking".
Pool. Yeh. Its hot here , having a pool is nice.
Sometimes have buses to the nearest MRT station or common work areas.
Con:
Newer condos= teeeny tiny rooms. Older condos= larger rooms but also older facilities.
Generally much more expensive than an HDB.
Sometimes hard to get to from transit.
Landed house:
It is possible to rent either a room in a landed house or an entire house in Singapore. This usual includes a car park  and small outside area ( may be a patio not an actual 'yard')
Pro:
Its a house! If you have a family and want some of your own space renting a whole house is a great option.
If you are single and want to live in a room but in a more 'home-y' environment this is also a great option.
Houses are often in quieter areas so nice if you want a respite from the hustle and bustle.
Renting rooms in houses is often a good value for the money.
Con:
Bugs. Lizards. Snakes. Home repair in a foreign country. If you are renting a whole house it is your job to deal with all of these. You will get an occasional lizard in an apartment but not the extent/frequency you would in a house.
If your renting a room in a house you (may) be living with a family, which can be a tad awkward.  Have done it before and not my cup-of-tea but may work for you.
Its quiet. Most (not all) of houses available for rent are in non-central areas. Though Singapore is small – its a lot harder to convince people to come visit when it means a 30-45 min train ride.
Shophouse/Walkup: 
Shop houses are buildings about 3- four stories high , traditionally with shops on the first floor and apartments above. Some buildings like the ones shown below are 'shop house style' buildings that don't have shops any more but were built specifically for housing.
Pros:
Cool history. I saw a very traditional old style shop house apartment when I was looking and it was really neat and very uniquely Singaporean.
Shops! There are shops and food nearby, sometimes just downstairs.
Cons
Shops! There are shops and food nearby , which means busy streets and potentially noise.
Smaller common spaces. Based on the shop house apartment I saw – its sort of long and skinny which means not a huge amount of common space or storage.
Not as well connected. Because its not HDB you wont be as close to transit.
Ultimately where you live and which type of housing works best for you  is up to you to decide. I hope this acts as a useful starting point for understanding the housing situation in Singapore. Ill write another post soon about renting a whole place vs renting a room and the search process for each!
Happy house hunting!